The first day of the event "Improvisation, Music, Monologue" has passed.
On this day, two groups headed towards next level.
The first group performed an improvised monologue and music with the subject " Imam Khomeini Airport", heading toward second level with the highest point.
The second group performed " Azadi Square".
Tomorrow the best monologues written by the audience on "Azadi Square", "Imam Khomeini Airport" and "Enghelab Square" will be announced.
>  >
What actually happened during our event:
40 participants came to our introductional session which led to 12 complete groups, each consisting of a minimum of 2 musicians and only one monologue performer. Based on the number of groups, the first round of this event took place for 4 nights, each night with 3 groups performing.
During this event, the audience experience the birth of writer-spectator. The audience can write a monologue about the same subject in 15 minutes while the group are working on their own performance. At the end of each night, 2 of the monologues are chosen and will be performed after dramaturgy by the members of Fanoos Company. The writer- spectators can be present at the rehearsals and observe the process of creating a theater performance from a text.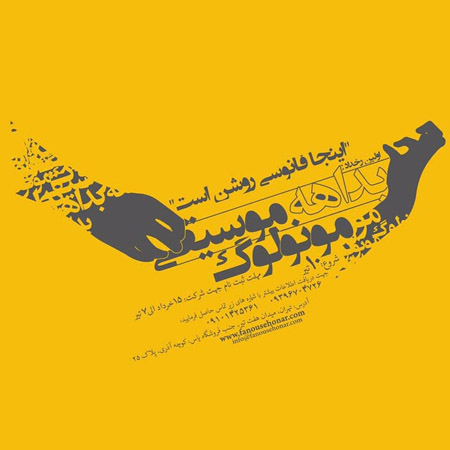 "Fanoos e Honar e Pars" Art & Culture Institute is executing a collection of artistic events from July 2016, besides its innovative artistic activities.
The first event is called "Improvisation, Music, Monologue".
The participants can take part in this event as groups. ( a minimum of 2 musicians and only one monologue performer)
If the participants do not have a complete group, they can register their names and find the other members during an introduction session.
This event is competitive. Each night a subject is given to each group and they have 15 minutes to prepare an improvisatorial music and monologue based on the subject.